Iranian-American emcee/singer, E-Turn, steps into her craft with a carnal yet cerebral approach as she masterfully bridges the gap between staccato (fast) rap and soulful singing.
With definitive grit, E-Turn wields a message of triumph to her audience. She is part of a collective in Orlando, FL called Second Subject and has recently landed her first distribution deal with Fake Four Inc, which houses artists like Ceschi, Myka 9, Open Mike Eagle, and Busdriver.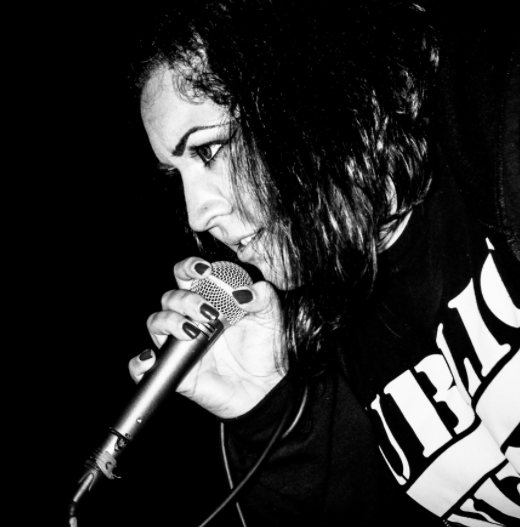 E-Turn's diverse background in music stems from a lifelong journey through Persian vocals, tribal drumming, poetry, and lyrical Jazz. With family members well versed in these arts, E-Turn was raised to bring a unique, well-rounded, and worldly sound to Hip Hop. Greatly influenced by icons like Nas, Tupac, Lauryn Hill, Sade, and A Tribe Called Quest, E-Turn's sound echoes the essence of true Hip Hop, and masterfully bridges the gap between staccato rap and soulful vocals.
E-Turn is now in full bloom after releasing two full-length albums,"Dark Trust" & "ESP". Continuing to progress in creative projects and partnerships, E-Turn is at the forefront of Orlando's female Hip Hop artistry with Second Subject Recordings (led by Solillaquists of Sound front man, Swamburger). She has recently landed a distribution deal with Fake Four Inc. and her next album will be released through them. Fake Four houses artists such as Open Mike Eagle, Busdriver, and Astronautalis.
E-Turn has collaborated in the past with groups like Solillaquists of Sound, Guilty Simpson (Stones Throw Records), Qwel, Swamburger, DiViNCi (MPC'ist for Lauryn Hill), Chali 2na(Jurassic 5), Beautiful Chorus (a group of 12 women who harmonize to the frequency of positive vibrations for intentional world healing), & DJ SPS (official DJ for Black Violin, and a USA DMC Supremacy battle champion). She has toured with musicalacts such as Blueprint (Rhymesayers), Dessa (Doomtree), DJ Abilities (Rhymesayers), Abstract Rude (Rhymesayers), Grayskul(Rhymesayers), The Chicharones (Oldominion), and has also performed at festivals such as: A3C, Van's Warped Tour, Hip HopKemp (Czech Republic), Nerdapalooza, Orlando Nerd Fest, andThe Florida Music Festival. Opening for artists like Naughty By Nature, Mobb Deep, and Hopsin have also been highlights in her career.