The Vinyl Warhol: "Unknown Unknowingness: The Electro-Soul of Chakra Khan"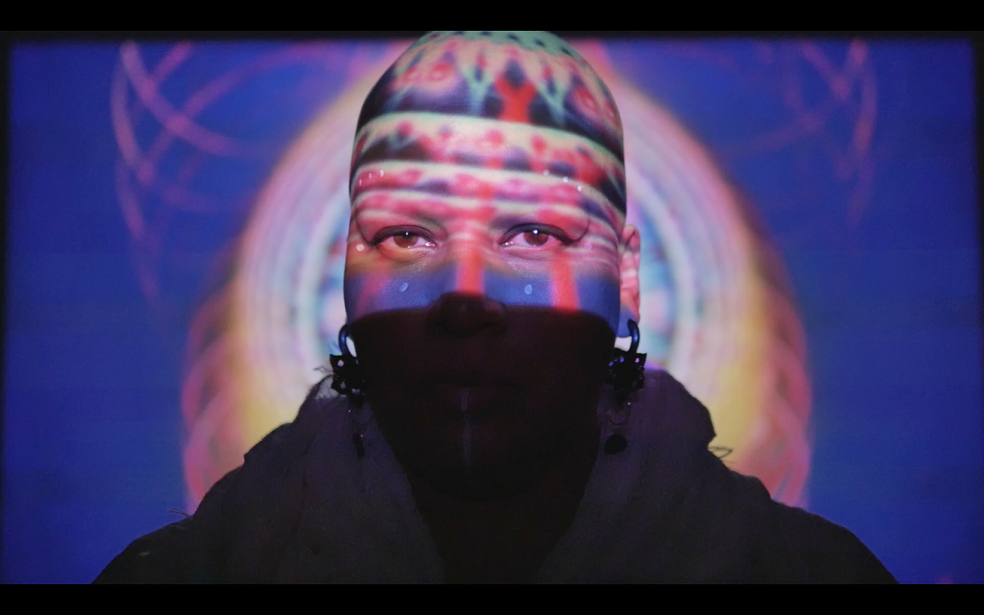 Alexandra Love and DiViNCi have been making music together for over a decade now. After numerous albums as half of hip hop quartet Solillaquists of Sound, last year the two released their first album, Love Is At The Core, under a new banner, Chakra Khan. This explosion of electro-soul was quickly followed up by The Cope Aesthetic, released earlier this year. The three of us met via computer screen to dive into this mysterious project. Enjoy.
---
matthew warhol: I know the two of you have been working together for very long time in Solillaquists of Sound, but coming together for Chakra Khan, how did that come about?
Alexandra Love: We've been talking about doing something together like since we started. De, I think the first thing we did together was we made an album just you and I.
DiViNCi: Yeah, that's actually how we met, through Swam. Swam and Alex came down to visit. When she was living in Chicago and came to Orlando, her and I made an album the week she was here.
Alexandra Love: And then, we've just been talking about trying to do something—not like that album again, but just something the two of us.
DiViNCi: Yeah because, on each Solillaquists album, we would do a song where it was just her and me. There was Beautiful Catastrophe." There was "The Curse." And we've always said, "We need to make an album of this stuff, stuff like that this." And then when it came time to do Chakra Khan—it wasn't even called Chakra Kahn—it was just a show. When we when we went to prepare for the show, we made a bunch of material for the show. Those songs kind of kick-started the idea of like, "We can just make this into an album, now." And at that show, Alex was like on stage and she said, "We're going to call ourselves Chakra Khan."
[laughs]
Read Full Interview